Fashion Styling (Level 1)
Personal Stylist
Personal Shopper
Style Content Creator
Celebrity & Talent Stylist
Virtual Stylist
In-store Stylist
Course Overview
Style is so much more than the clothes we wear. In this course you will learn to empower others through personal style, and be equipped with our exclusive methodology which combines style and psychology. You will gain a deep understanding of human behaviour and its impact on style, as well as the extensive skills required to facilitate transformative styling sessions with clients, in person and virtually.
Learn the systems to navigate working with various clients, colour application, and styling principles such as body shape, structure and flow. By applying your new skills in practical exercises like styling your first client, you will gain confidence and experience fast. On completion of this course, you will have the skills to become a professional Personal Stylist.
Course Features
Flexible Online Learning
Certification
Fortnightly Mentoring
No Prerequisites
Access Job Opportunities
Payment Plans
Level 1 Topics
Human behaviour impacts our style, unconscious biases impact what we wear and life experiences impact what we spend. It's clear that our style is more than just clothes. Here you will learn what drives the buying decisions your client makes and develop the communication skills required to create experiences that will transform their confidence.
Be equipped with ASI's exclusive Styling Success System, providing you with an industry advantage to confidently style anyone anywhere, with any background, objectives, budget and lifestyle. You will learn how to gain a deep understanding of your client through ASI's frameworks in: Style Consultations, Style Categories and Mirror Strategy.
The rise in virtual styling over the last few years has made it a viable and successful career path in the industry, due to the endless potential clients not bound by borders. In this topic, we take you through how to conduct a styling session online and create an exceptional client experience.
Body shape has often been misrepresented with outdated concepts like comparing the human form to objects, shapes – even fruit! Here you will learn how to confidently style the body shapes of today, irrespective of shape or size, as well as how to navigate the market challenges of inconsistent sizing.
Colour is a powerful tool which, when applied with a skilled eye, can transform any client. Here you will learn how to match the best colours to any client, utilise trending colours to develop their style and the cultural and historical meanings of colour.
The influence a Personal Stylist has on a client's wardrobe is not only to edit out or add items, but to also curate a wardrobe aligned with their lifestyle needs. You will learn how to confidently conduct the Wardrobe Edit process by identifying wardrobe gaps, maximising outfit options and creating a capsule wardrobe, all while navigating the complexities of the client's internal thoughts.
Over the past decade we have seen a rise in fashion brands and online shopping options, which has driven shopper overwhelm amongst everyday people and celebrities alike. Now it is time for you to learn how to conduct a seamless Personal Shopping experience, including researching, approaching retailers and navigating the shop environment all while working to time and budget constraints.
Get Started
1. EXPLORE
Explore our courses and the many opportunities that exist in the styling industry, then choose the course that best suits you and your lifestyle.
2. CHAT
Have questions? We're just a phone call away – book a chat with one of our friendly team and we can answer any queries you may have.
3. ENROL
Get excited! Once you enrol in your course, you'll get immediate access and your styling journey begins.
Course Guide
Compare our course options and learn more about career opportunities, tuition fees and the ASI experience by accessing your Course Guide below.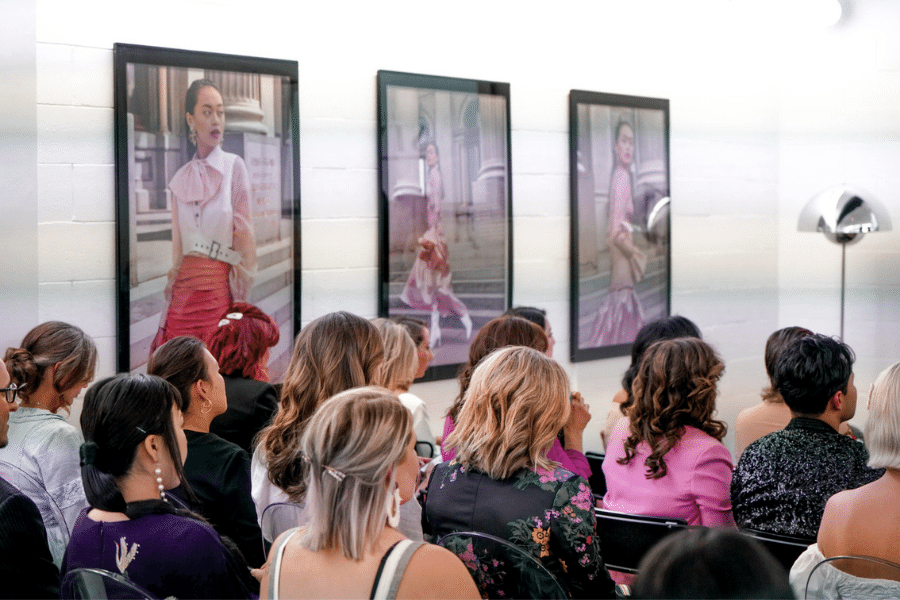 5/5

hear what our students have to say about the asi experience.
Outstanding content taught by inspiring teachers and as a student, you are part of such a supportive community!
A Truly Life-Changing Experience
A home away from home! A space where like-minded people live out their styling dreams with the most supportive and inspiring team. I am so glad I took the first step into my styling life with Australian Style Institute. A truly life-changing experience.
Such a Supportive Community!
If you ever wondered if you can make it as a Stylist or already have your own business or wanting some motivation to take your styling to the next level- this is the right place for you. Such a supportive community and a great place to truly learn the ins and outs of the styling world.
This course will challenge you to think differently, to question your behaviours and to become the best version of a stylist that you can possibly be. I could not recommend it highly enough.
Energising, Creative and Empowering
Such an energising, creative and empowering course. I can't recommend it enough 🙂
Having already worked in several facets of the fashion industry over the last 2 decades, ASI has given me the tools and support navigate my way in setting up my own business. I have never studied with an organisation like this where they really care and celebrate every student's accomplishment, no matter how big or small. I can't recommend ASI more and would give them 10 stars if I could!
The whole experience is perfectly executed and you are given every tool to succeed. I finally found my calling in personal styling, but this course gave me the structure, tools & confidence to make it a career path instead of just a hobby.
The Best Education by Far
As someone who has done multiple fashion courses, ASI by far offers the best education I have ever experienced. One of the things I appreciated most about the course was its emphasis on the psychology of style. ASI recognises that personal styling is about much more than just clothes and accessories; it's about helping people feel confident and empowered in their own skin. The course teaches you how to connect with your clients on a deeper level, understanding their unique needs and desires to create a personalised experience that truly resonates.