Advanced Fashion Styling (Level 2)
Editorial Stylist
Commercial Stylist
Creative Director
TV & Wardrobe Stylist
Runway Stylist
Course Overview
Gain skills in the most in-demand areas of styling as this course equips you to become both a professional Personal Stylist and Editorial Stylist. Including the foundations of fashion styling from Level 1, you will then build on this knowledge and turn your creative flair into editorial success.
Whether that be magazine publications, fashion campaigns or commercials, these collaborative editorial styling skills will help you step into the studio as an industry-ready stylist. You will complete your course with the confidence of having styled your own photoshoot, which will open doors to industry opportunities.
Course Features
Flexible Online Learning
Certification
Weekly Industry Mentoring
No Prerequisites
Access Job Opportunities
Payment Plans
Includes
The Psychology of Style
Client Consultation & Framework
Virtual Styling
Body Shape & Illusion Dressing
Colour Application
Wardrobe Curation
Personal Shopping
For more information on Level 1 topics, head to Fashion Styling.
Level 2 Topics
Fashion can be the vehicle to take an audience on a journey, whether it is fantasy to realism. A moodboard is the visual tool used to convey the concept, aesthetic or mood, and determine the direction of the shoot or campaign. In this module, you will learn how to successfully compose a moodboard, including key components such as fashion and accessories to poses, hair, makeup, lighting and models. Stylists can also often be the Creative Director of a shoot, which means the location, props, and overall mood are important considerations.
A photoshoot involves many moving parts and people, that together create a successful outcome. Most of the hard work happens in the planning and sourcing before you even get on set, but once there, organisation, set-up and garment preparation are paramount. In this module, you will learn all the steps to successfully prepare for and style a studio and on location photoshoot, whether it is for editorial, advertorial or campaign purposes.
Sourcing garments isn't as simple as heading into a store and pulling them off the rack. Considerations such as agreements and contingency plans need to be put in place to help bring the overall concept to life. In this lesson you will learn how to develop relationships with designers and PR Agencies to source and loan garments and accessories, as well as how to prepare and care for wardrobe items when they are on set.
The demands of a Runway Stylist have evolved, from traditional back of house styling to real-time streaming and 'shopping the runway' instantly. Here you will learn your role, how to develop key relationships and plan for a runway or event production.
Your success as an Editorial stylist largely relies on the professional network you build. Not only does this provide the necessary collaborative skills to deliver on a brief, but unlocks a new level of opportunities and inspiration. In this module you will learn the role that each creative plays and how they integrate collectively to deliver on a job.
The most sought-after part of editorial styling comes after the photoshoot – getting published. While it can seem elusive, we'll teach you the tips and tricks for getting your work in print (physically or digitally) and the industry standard for crediting all creative work you're involved in. This will help to build your folio of work, an essential tool to define your aesthetic in the Editorial Styling industry and book future work that meets your styling goals.
Get Started
1. EXPLORE
Explore our courses and the many opportunities that exist in the styling industry, then choose the course that best suits you and your lifestyle.
2. CHAT
Have questions? We're just a phone call away – book a chat with one of our friendly team and we can answer any queries you may have.
3. ENROL
Get excited! Once you enrol in your course, you'll get immediate access and your styling journey begins.
Course Guide
Compare our course options and learn more about career opportunities, tuition fees and the ASI experience by accessing your Course Guide below.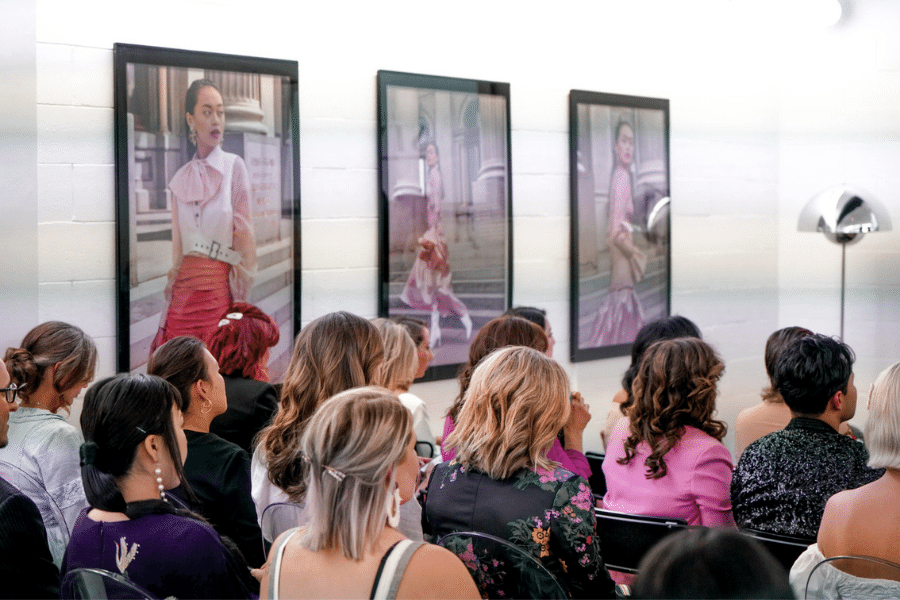 5/5

hear what our students have to say about the asi experience.
Outstanding content taught by inspiring teachers and as a student, you are part of such a supportive community!
A Truly Life-Changing Experience
A home away from home! A space where like-minded people live out their styling dreams with the most supportive and inspiring team. I am so glad I took the first step into my styling life with Australian Style Institute. A truly life-changing experience.
Such a Supportive Community!
If you ever wondered if you can make it as a Stylist or already have your own business or wanting some motivation to take your styling to the next level- this is the right place for you. Such a supportive community and a great place to truly learn the ins and outs of the styling world.
This course will challenge you to think differently, to question your behaviours and to become the best version of a stylist that you can possibly be. I could not recommend it highly enough.
Energising, Creative and Empowering
Such an energising, creative and empowering course. I can't recommend it enough 🙂
Having already worked in several facets of the fashion industry over the last 2 decades, ASI has given me the tools and support navigate my way in setting up my own business. I have never studied with an organisation like this where they really care and celebrate every student's accomplishment, no matter how big or small. I can't recommend ASI more and would give them 10 stars if I could!
The whole experience is perfectly executed and you are given every tool to succeed. I finally found my calling in personal styling, but this course gave me the structure, tools & confidence to make it a career path instead of just a hobby.
The Best Education by Far
As someone who has done multiple fashion courses, ASI by far offers the best education I have ever experienced. One of the things I appreciated most about the course was its emphasis on the psychology of style. ASI recognises that personal styling is about much more than just clothes and accessories; it's about helping people feel confident and empowered in their own skin. The course teaches you how to connect with your clients on a deeper level, understanding their unique needs and desires to create a personalised experience that truly resonates.