Dressing A-list celebs and musicians in the season's latest trends may come to mind when you imagine being a stylist (and hey, that is totally doable, let us show you how!) but celebrity styling is not the only career pathway. Take it from these ASI Stylists who share what they originally thought a Stylist was before becoming one themselves. Their answers might just surprise you!
Hint: Styling isn't just about clothes.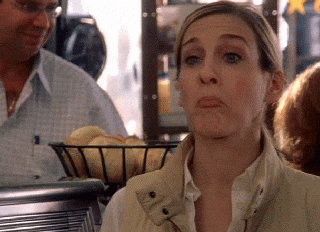 ---
Hi everyone, my name is Fernando and I started at Australian Style Institute in 2017. I'm currently working at Oscar Hunt in Sydney as a men's suiting specialist. I'm also a Freelance Personal Stylist with my niche being men's wear and men's style. My clientele is so diverse, ranging all the way from university students to CEOs and executives.
I initially just thought a stylist was for the rich and famous – ultra-wealthy! Or, people who were really short on time; to organise their wardrobes, to shop for them, for fashion shoots… After being in the industry for a while, I realised that a stylist is for everyone. The role of a stylist, of a good stylist, is to help that client achieve a brief. Everyone's got a brief, from individuals, to companies, to organizations, to movies. It's quite a broad industry. I always thought styling was about clothes and fashion, but it's actually quite the opposite. The clothes and fashion are actually, to me and my experience, a byproduct. The main crux of being a stylist is actually getting to know the person; understanding what they're about, the way they identify themselves, and then bringing out the best version and the true version of themselves, and just helping them to be genuine.
---
Hi, everyone, I'm Justina. I studied at Australian Style Institute four years ago and now own my very own styling business, Beyond Styling, working with both men and women. I'm really passionate about helping and empowering my clients to feel good in what they wear and also to articulate who they are through their personal style.
Before I began my studies at ASI, I honestly did not even know the role of a stylist existed. If you were to ask me what a fashion stylist was, I probably would have envisioned a hair professional. This was obviously until I stumbled upon the Australian Style Institute and discovered that putting together outfits and going shopping for someone was an actual career pathway. It was at my training at ASI that I was absolutely mind blown. I discovered that being a stylist was so much more than putting together outfits or being a personal shopper. It was transformational.
---
Hi, everyone, my name is Vanessa Lawrence and I trained with Australian Style Institute just over two years ago. I'm now a Personal and Corporate Stylist.
Before starting my studies with ASI, I thought that being a stylist was only for celebrities or for the rich and famous, but I was so wrong. Being a stylist to me is about helping people feel good about themselves using fashion, and working in a fast-paced creative environment. It's something that I absolutely adore.
---
Hi everyone, my name is Tanya Ellis. I trained with Australian Style Institute just over four years ago. I'm now working in my own styling business where I work with men, women, retailers, and brands across Southern Australia. 
Before I began my studies, I thought a stylist was just someone that put great outfits together. I now know that it's so much more than the clothes. It's about a feeling. It's the emotion that comes from style and the confidence that it can create. For me, most importantly, it's about the body confidence that can come through your style. It's seeing that shift in a clients thoughts when they go from complete negativity to self-love. There's no better feeling than that, and it's such a rewarding thing.
---
Have you got a love for fashion, creativity and working with people? Perhaps a career in the rewarding and evolving styling industry is for you! From Personal Styling to Editorial, Celebrity or even Virtual Styling, you'll find all the information on our three renowned styling courses and tuition in your Free Course Guide here