Graduate Fashion Styling (Level 3)
Professional Stylist
Corporate Stylist
Style Workshops & Events
Keynote Speaker
Professional Brand Strategist
Course Overview
When you combine professional styling skills with industry leading business and marketing, you've got the ingredients to change your life. This is the course that has helped many of the world's most successful professional stylists, and now you too can achieve success as we teach you how to start and scale a successful business.
Expand your career opportunities and income potential by studying at our highest level. This all-inclusive course incorporates Levels 1 & 2 as well as providing you with the business skills for professional success. You will gain an industry edge with this course, from marketing your styling business and creating PR opportunities, to professional speakership and presenting training. Whether you're looking to work for yourself or start a new career, ASI's Certificate of Professional Styling modules and mentoring will help you build, develop and scale your styling brand and business.
Course Features
Flexible Online Learning
Certification
Weekly Industry Mentoring
No Prerequisites
Access Job Opportunities
Payment Plans
Includes
The Psychology of Style
Client Consultation & Framework
Virtual Styling
Body Shape & Illusion Dressing
Colour Application
Wardrobe Curation
Personal Shopping
For more information on Level 1 topics, head to Fashion Styling.
Creative Briefs & Mood Boards
Editorial & Commercial Photoshoots
Garment Sourcing
Runway & Event Styling
Creative Collaboration
Getting Published & Crediting
For more information on Level 2 topics, head to Advanced Fashion Styling.
Level 3 Topics
In order to grow your brand and business, you need to have a clear strategy of how to market your business. In this topic, you'll develop your brand voice and create a marketing plan to grow your business and generate new opportunities.
Client acquisition covers each aspect of the customer journey, from lead generation to activation, customer loyalty, and conversion rate optimisation. It requires a strategy that not only helps new and potential clients find your brand but retains them to become loyal clients and raving fans.
In this module you'll learn about different acquisition channels and how to effectively use them, as well as implement these strategies by completing worksheets for your own business.
Get your brand and business in front of new audiences by becoming media-savvy with approaches and tools to navigate the world of PR. You'll learn how to write and pitch styling-related content, navigate journalists' questions and communicate your key messages across media platforms.
Presentations have the power not only to move, but to influence. And that's really our job as a presenter, to share something that can influence our audience to either do, think or act differently.
In this module, we will be harnessing the power of a presentation through storytelling, as well as crafting content in a way that you can rely on knowing it as opposed to remembering it.
Styling doesn't have to be purely 1:1 sessions with clients or working on creative projects. In this topic, learn how to develop digital and physical products to bolster your brand value and create additional revenue streams.
Level up your business with the planning and outsourcing tools to grow and scale. In this topic, you'll develop critical thinking skills for growth, learn how to manage cash flow and business expenses and how to leverage your time utilising technology and outsourcing for growth.
Get Started
1. EXPLORE
Explore our courses and the many opportunities that exist in the styling industry, then choose the course that best suits you and your lifestyle.
2. CHAT
Have questions? We're just a phone call away – book a chat with one of our friendly team and we can answer any queries you may have.
3. ENROL
Get excited! Once you enrol in your course, you'll get immediate access and your styling journey begins.
Course Guide
Compare our course options and learn more about career opportunities, tuition fees and the ASI experience by accessing your Course Guide below.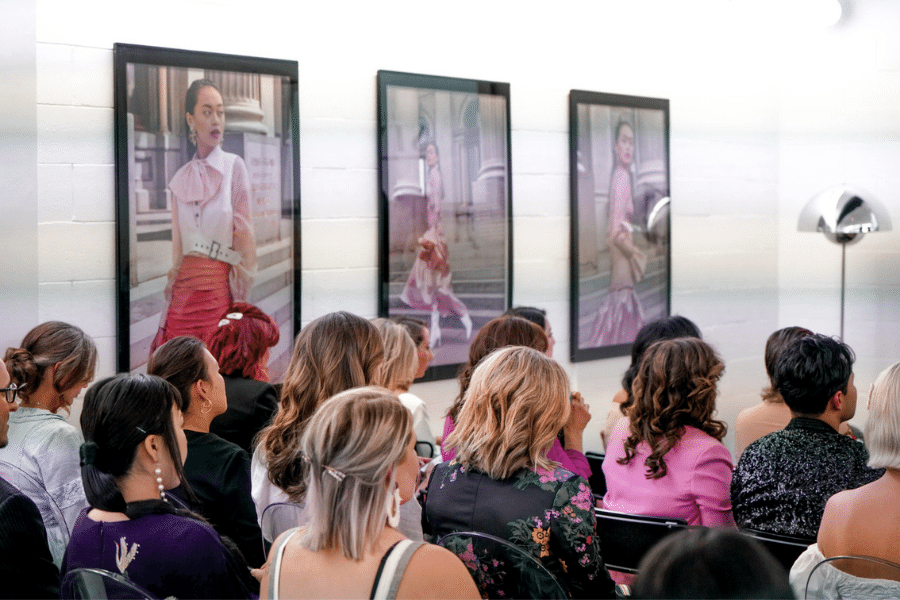 5/5

hear what our students have to say about the asi experience.
Outstanding content taught by inspiring teachers and as a student, you are part of such a supportive community!
A Truly Life-Changing Experience
A home away from home! A space where like-minded people live out their styling dreams with the most supportive and inspiring team. I am so glad I took the first step into my styling life with Australian Style Institute. A truly life-changing experience.
Such a Supportive Community!
If you ever wondered if you can make it as a Stylist or already have your own business or wanting some motivation to take your styling to the next level- this is the right place for you. Such a supportive community and a great place to truly learn the ins and outs of the styling world.
This course will challenge you to think differently, to question your behaviours and to become the best version of a stylist that you can possibly be. I could not recommend it highly enough.
Energising, Creative and Empowering
Such an energising, creative and empowering course. I can't recommend it enough 🙂
Having already worked in several facets of the fashion industry over the last 2 decades, ASI has given me the tools and support navigate my way in setting up my own business. I have never studied with an organisation like this where they really care and celebrate every student's accomplishment, no matter how big or small. I can't recommend ASI more and would give them 10 stars if I could!
The whole experience is perfectly executed and you are given every tool to succeed. I finally found my calling in personal styling, but this course gave me the structure, tools & confidence to make it a career path instead of just a hobby.
The Best Education by Far
As someone who has done multiple fashion courses, ASI by far offers the best education I have ever experienced. One of the things I appreciated most about the course was its emphasis on the psychology of style. ASI recognises that personal styling is about much more than just clothes and accessories; it's about helping people feel confident and empowered in their own skin. The course teaches you how to connect with your clients on a deeper level, understanding their unique needs and desires to create a personalised experience that truly resonates.